Through clothes and jewellery, people can express themselves the way they want to. The apparel is a weapon of fashion, used to raise your confidence and make you feel more beautiful. At the same time, attire is also a matter of heritage – which is what Amora Imani touches upon.
An Indian designer with Indian heritage when it comes to luxury dresses and costume jewellery, Amora Imani is well-known for the fact that it produces iconic silhouettes and statement designs. The exquisite embellishments are meant to express luxury and elegance, while retaining comfort and functionality.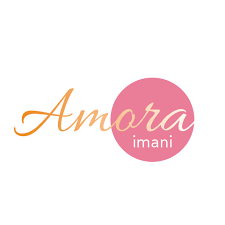 Who Is Amora Imani?
Amora Imani advertises itself as a "one-stop online store" for people looking for daring and exciting clothes. Specialising mostly in avant-garde clothes, accessories, and jewellery, it is a brand whose purpose is to reclassify trends, using quality and style to appeal to the needs of every fashionista.
On the 2nd of October 2021, Amora Imani was showcased at the Paris Fashion Week 2021. The exhibition saw a collection of elegant luxury gowns for any type of event and occasion. The pieces of clothing were impressive because they could transform any regular-looking woman into a diva full of glamor.
The Amora Imani pieces would not only emphasise a lady's curves but would also add poise and sophistication to her personality. The right gown will fit the complexion and figure beautifully, making her stand out regardless of the occasion.
The pieces feature haute couture design, made by hand from start to finish while the designer is attentive to every detail. They are constructed from high-quality pieces and customised for the wearer. What's more, the brand provides access to clothing that fits every body shape. Its purpose is to emphasise the woman's body in a way that would make her shine.
Whether you are looking for a gown hire or want to buy the gown altogether, Amora Imani offers different alternatives. Ladies can choose from a wide range of luxurious accessories that will make them shine under the spotlight. Regardless of the occasion or the type of evening wear, Amora Imani offers functional pieces that catch everyone's attention.
The goal of the business is not only to offer luxury statement pieces for ladies but also to provide a business space where innovative designers can show off their unique brands. Their website also features a marketplace where other brands may promote and sell their products.
What's On Their Catalogue?
Amora Imani offers a wide range of products, from fashionable gowns to jewellery and accessories made to complete them. These pieces can be worn on different occasions, from high-profile evening wear to general wear. They also come in different styles so that everyone may find the items they prefer.
Amora Imani provides access to fashionable clothing that may be worn on any occasion. They offer everything from bridesmaid dresses and fashionable evening wear to tracksuits and gym wear. Regardless of the destination, every person may choose the appropriate pieces of clothing.
The brand offers multiple design choices. Customers may go for simple, sleek designs or tastefully embroidered and beautifully embellished pieces. This allows people to find their match regardless of their taste in clothing.
The pieces were made to be functional and serve a purpose – but at the same time, they were made for comfort. They follow the body, feeling smooth to the touch.
Each piece of clothing needs to be properly accessorised with the right type of jewellery, and Amora Imani is quick to provide. Buyers can choose between necklaces, rings, earrings, and bracelets.
Each piece is unique. The necklaces are a centre-point of the brand, all of them featuring beautifully cut precious stones such as emerald, amethyst, or black diamonds. For each necklace, you may find a matching ring to complete the look.
Aside from the gowns apparel and jewellery, Amora Imani also provides a variety of accessories. The choker made from feathers and stunning crystals is an eye-catching piece, but more accessories are expected to join the line as well.
They also offer face masks that may as well double as jewellery pieces. This allows people to show up at events safely, without losing any style points due to the face masks.
Other accessories will soon be available, such as shoes, bags, belts, and scarves. Every piece is made from quality materials that were not only made to last, but also to create a statement.
A Promise of Originality
Amora Imani is a brand that promises beauty and originality for every lady who wishes to be unique and stand out from the crowd. The gowns can empower the woman, making her look as sassy as she is sexy and sophisticated. The other items provided by the brand will complete the look, making Amora Imani a symbol of accessible aspiration.